I can hear the song birds sing, the Koki frogs are croaking, the clucking sounds of a moa wahine and her keiki by the roadside. The ditch pours the morning rains into the bay as the waves crash along the shore. Children playing in the sand, laughing at the sand crabs as they pop in and out of their holes and the sounds of kanikapila at Auntie Lois' porch.

Voices in harmony, the elements of nature and the strumming ukulele, praising Life and Aloha and lifting up their hearts to Mele Nahenahe, a beautiful noise… Oh, Kalihiwai so beautiful, with a wave so strong and a bay of beauty.
This place inspired this build as the waves evident in the birds-eye maple sides and figured koa top, back and headstock are bound by the re-purposed black walnut. So beautiful, so right, picking her up sits me on the sandy shore watching surfers and the elements explode in a beautiful dance. The sounds of Mele Nahenahe will bring it all together.
Mahalo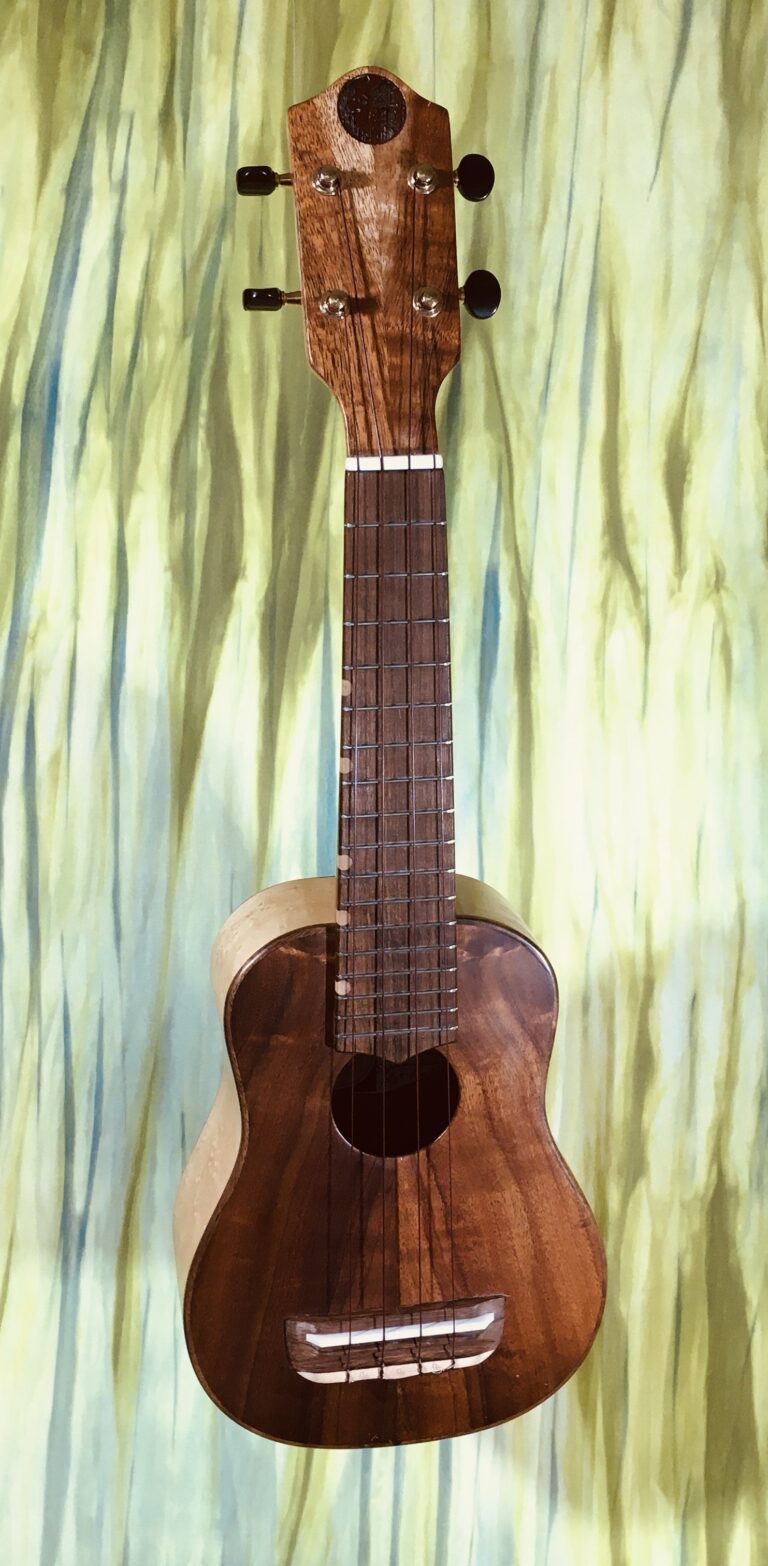 TYPE OF INSTRUMENT
UKULELE
| | |
| --- | --- |
| Instrument # | 31-S |
| Name: | Mele Nahenahe |
| Size: | Soprano |
| Body Type: | Figure Eight |
| Type of Build: | Basic |
WOOD
| | |
| --- | --- |
| Top: | Koa |
| Sides: | Birds eye Maple |
| Back: | Koa |
| Neck: | Mahogany |
| Fretboard: | Rosewood |
| Bridge: | Rosewood |
| Headstock: | Koa |
| Other: | N/A |